Student Projects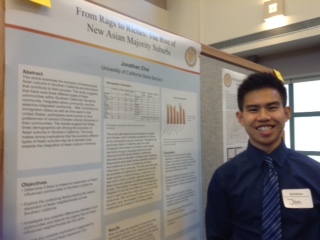 Jonathan Choi in front of his poster, "The Rise of New Asian Majority Suburbs," at UCSB's Undergraduate Colloquium in May, 2014. A winner of last year's URCA grant, Jonathan's research and presentation was awarded Honorable Mention in the category of Social Science by UCSB Emeriti Association judges.
Faculty Involvement in the Community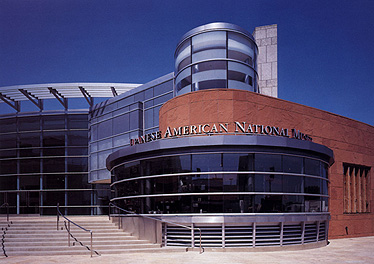 Japanese American National Museum -- Diane Fujino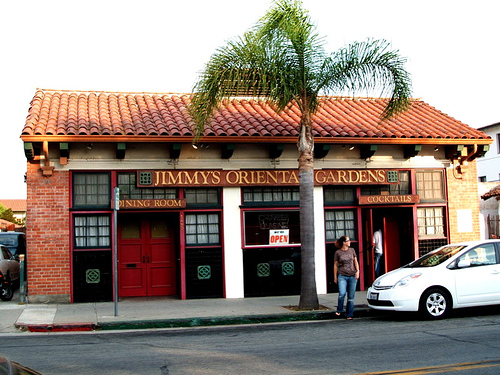 Jimmy's -- Prof Xiaojian Zhao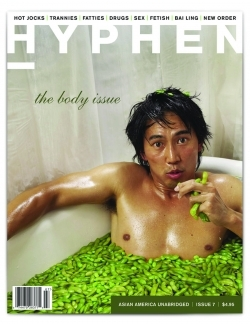 Hyphen magazine. A national magazine on Asian American arts, politics, and culture, Hyphen has been a pet project and huge timesuck for Prof Ninh since 2004.  She has been its publisher, and later its lead blog editor.  She hopes that you will support independent ethnic media in general, and this nonprofit, volunteer-run magazine in particular, by subscribing and donating to Hyphen.