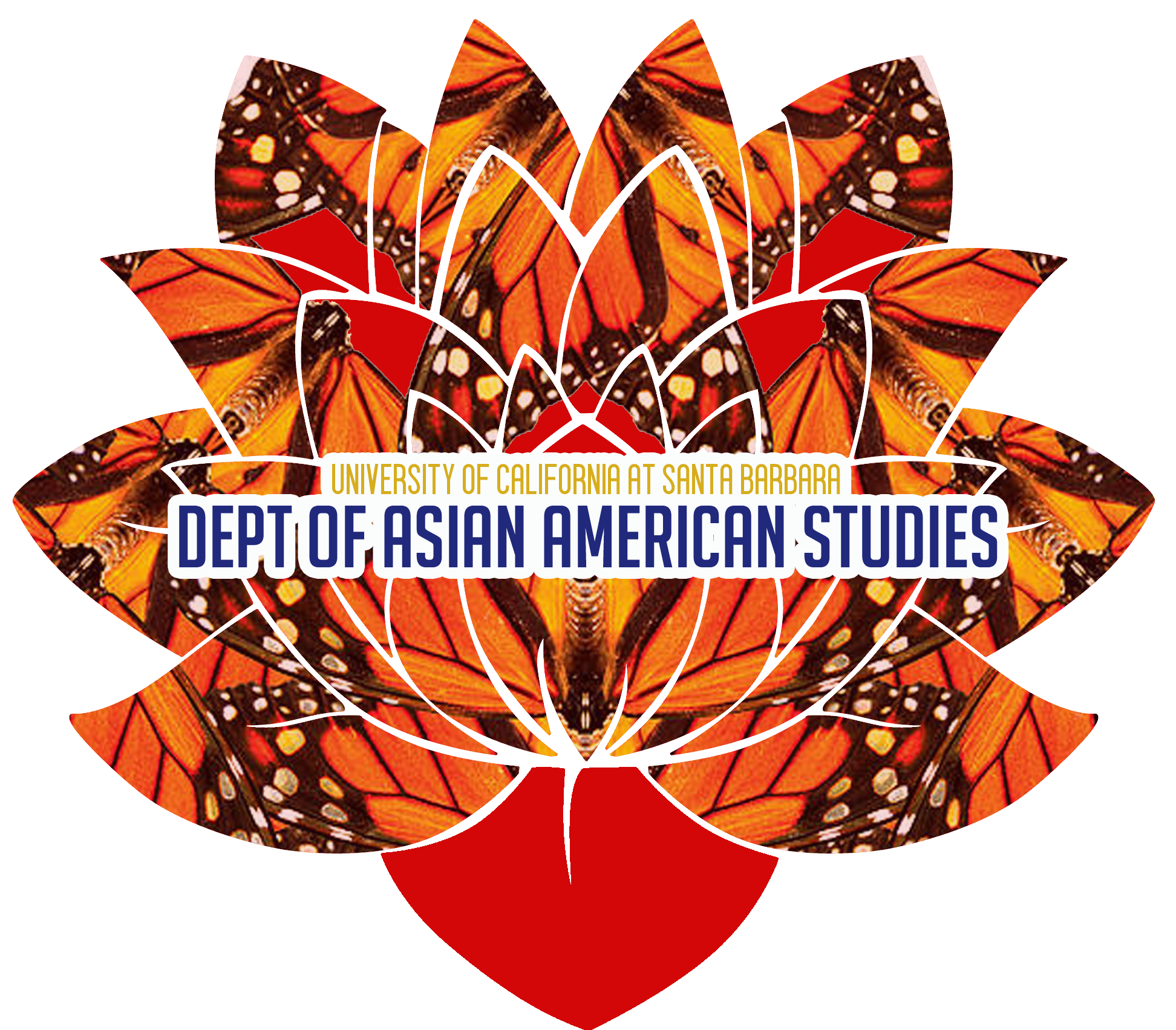 The Department of Asian American Studies at UCSB was the very first academic department dedicated to the study of Asian Americans at a major research university, and the first department in the United States to offer a Bachelor of Arts degree in Asian American Studies.
The Department offers undergraduate majors the opportunity to study and understand the experiences of Asian Americans, particularly their histories, communities, and cultures. Students learn to evaluate the existing literature in Asian American Studies, to analyze a variety of data on Asian Americans, to conduct original research, and to participate in internships and social justice issues.
A minor degree, Honors program, and community studies courses are also available to students. The Department provides a well-rounded, interdisciplinary curriculum which engages approaches from traditional disciplines, including history, sociology, anthropology, and literature, as well as from interdisciplinary scholarship in women's studies, law and society, public policy, global studies, social movements, cultural studies, and film and media studies.
ASIAN AMERICAN STUDIES LOOKING FOR NEW ASSISTANT PROFESSOR
The Department of Asian American Studies at the University of California, Santa Barbara, invites applications for a tenure-track Assistant Professor Position expected to begin July 1, 2019.
Area of specialization is open and all are encouraged to apply, with special consideration given to applicants with expertise in migration and refugee studies, environmental justice, and/or cultural studies. Applicants must be able to teach at least one of the lower division foundational courses in Asian American Studies. Expectations for the position include strong undergraduate teaching and mentoring; an active profile in research and professional activities; and departmental service. Applicants must expect to have Ph.D. in hand by August 1, 2019, in Asian American Studies or related fields.
For primary consideration, complete all application requirements on or before December 21, 2018. The position is open until filled. Applications should include a cover letter, curriculum vitae, a statement of teaching philosophy, a research statement, and writing sample (30 pages max). We strongly encourage all applicants to submit an optional statement of contributions to diversity. Applicants also should arrange to have three letters of recommendation sent through the UC Recruit online application.
Materials should be electronically submitted via UC Recruit: https://recruit.ap.ucsb.edu/apply/JPF01354
Inquiries may be directed to Lisa Sun-Hee Park, Department Chair,  lsp@ucsb.edu.
The Department seeks candidates who can contribute to the diversity and excellence of the academic community through research, teaching, and service.
The University of California is an Equal Opportunity/Affirmative Action Employer and all qualified applicants will receive consideration for employment without regard to race, color, religion, sex, sexual orientation, gender identity, national origin, disability status, protected veteran status, or any other characteristic protected by law.