Research and Scholarship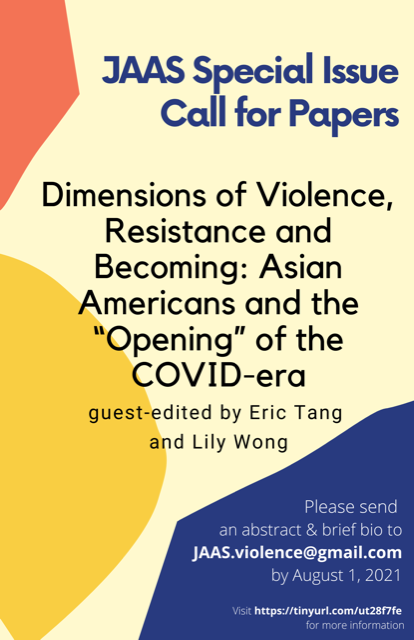 This special issue of Journal of Asian American Studies (JAAS) seeks submissions that address possible new dimension(s) of Asian America in a "post"-pandemic world. It reappropriates the post-pandemic notions of "opening up" and "moving on" by asking what are the new dimensions we might open, and in which we might move if we refuse to simply move on? 
To learn more, visit: https://tinyurl.com/ut28f7fe. Send abstract and brief bio to JAAS.violence@gmail.com by August 1, 2021.
UCSB Department of Asian American Studies Professors Diane C. Fujino and Lisa Sun-Hee Park serve as the official co-editors of JAAS -- learn more by visiting our Journal webpage.