Research & Scholarship
The Department of Asian American Studies congratulates Professor John SW Park and his faculty research team on the receiving a $225,000 grant from the Andrew W. Mellon Foundation!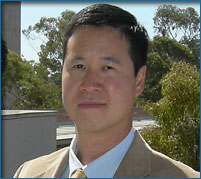 This grant has been awarded to launch a Sawyer Seminar entitled, "Race, Precarity, and Privilege: Migration in Global Context." Acting as temporary research centers, Mellon Sawyer Seminars support comparative research and intellectual exchange in the humanities and social sciences.This grant will fund a yearlong seminar series in 2021-22 examining how post-colonial legacies and white supremacy have shaped identity, migration, and inequality in California, France, and South Korea.
As one of the principle investigators and Director of the Migration Initiative, Professor Park has said of the grant: "We are so honored and pleased to receive this major award, and my colleagues and I are looking forward to bringing the best scholars from all over the world to join us to think through some of the most compelling and vexing issues of our time." Read more about the details of this seminar series in the UCSB Current.