November 18, 2020
The Department of Asian American Studies congratulates Professor John S.W. Park and his faculty research team on receiving a $225,000 grant from the Andrew W. Mellon Foundation to launch a Sawyer Seminar entitled "Race, Precarity, and Privilege: Migration in a Global Context."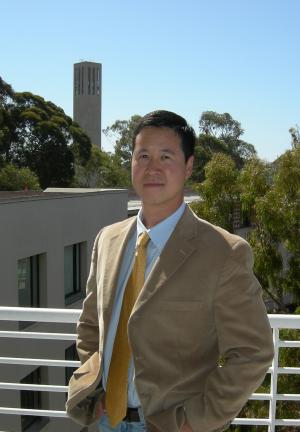 From the November 18, 2020 issue of the UCSB Current:
"Established in 1994 to provide support for comparative research and intellectual exchange in the humanities and social sciences, the Mellon Foundation's Sawyer Seminars act as temporary research centers. UC Santa Barbara is one of only 10 universities worldwide to receive this award in 2020.
The principal investigators for this seminar include Jean Beaman, associate professor of sociology; France Winddance Twine, professor of sociology; John S.W. Park, professor of Asian American studies; Kim Yasuda, professor of art; and Lisa Parks, professor of film and media studies. It will be housed in The Migration Initiative at UC Santa Barbara, which also will be instrumental in organizing the series as it take place over the next academic year. 
This Sawyer seminar uses California, France and South Korea and paradigmatic sites to consider how post-colonial legacies and white supremacy have shaped migration, citizenship, inclusion and exclusion and race and racial ideologies. 
Noted John S. W. Park, director of The Migration Initiative, 'My colleagues and I are looking forward to bringing the best scholars from all over the world to join us to think through some of the most compelling and vexing issues of our time. Dean Hale has helped us hire some of the most prominent young scholars in migration studies in the social sciences, and this seminar will showcase their work. It'll also help us build important intellectual connections across campus.'"