The Department of Asian American Studies is proud to announce that our own Professor Alexander Cho was recently quoted in an article from The Atlantic magazine entitled Cottagecore Was Just the Beginning (2/5/21). From the article, written by Kaitlyn Tiffany:
"Cottagecore was a natural fit for a pandemic year. The subculture is all about pretending to live an idyllic life in the woods, and in 2020 was embraced as a sweet attempt to make the best of a bad situation. Teenagers and 20-somethings have been cosplaying online, posting as if solitude and wildflowers and ever-growing piles of homemade bread were enough to live on. By mid-March, cottagecore was more popular on Tumblr than Harry Styles or Marvel. By the summer, it was unavoidable on TikTok—just clip after clip of dressmaking tutorials and muffins with fresh berries. By the end of last year, it was widely considered one of the biggest online phenomena of an extremely online year."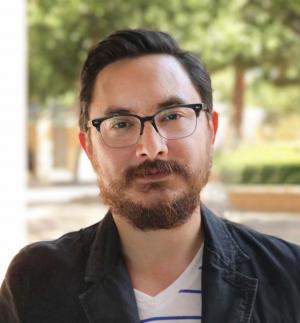 Professor Cho is later interviewed for his research on digital media, discussing how programs in online aesthetics can help young adults create their own identity through "fashioning a self." Prof. Cho then goes on to explain that in the age of social media, "choosing and arranging images" is now part of the young adult drive to "articulate one's identity."
Professor Cho is a media scholar, digital design researcher, critical theorist, and self-described pop culture geek. He teaches classes at UCSB on Asian Americans in media as well as on gender and sexuality. His research combines critical race theory, queer theory, design thinking, and ethnography to explore how marginalized populations use social media as a tool for self-expression and social change and explores how social media contain values and power structures built into their design. He was previously a University of California President's Postdoctoral Fellow in the Department of Informatics at UC Irvine.
February 8, 2021 - 10:01am