Special Project: Department Publishes New Book by Mitsuye Yamada
The Department of Asian American Studies proudly announces its first publication: feminist poet Mitsuye Yamada's Full Circle: New and Selected Poems (2019).
Foreword by Cherríe Moraga. Essays by Diane C. Fujino and Shirley Geok-lin Lim.
"There is something about the 'Full Circle' Portrait of Mitsuye Yamada's life writings found on these pages that gives one hope. Hers is a living testimony of moving from invisibility to a politicized visibility as a woman, as Japanese American, and now as elder at the precipice of a near-century of conscienced political evolution."  
-- Cherríe Moraga, co-editor of This Bridge Called My Back: Writings by Radical Women of Color
A book launch celebration was held at the Japnese American National Museum in Los Angeles on Saturday, August 24, 2019, as detailed in The Rafu Shimpo, Los Angeles Japnaese Daily News: http://www.rafu.com/2019/08/poet-yamada-to-launch-new-book-with-program-featuring-intergenerational-ja-writers/
The Rafu Shimp also publised an in-depth piece about the life and times of Mitsuye Yamada shortly after her book launch: http://www.rafu.com/2019/09/through-the-fire-the-greatness-of-mitsuye-yamada/
For more information, go to https://www.mitsuyeyamada.com/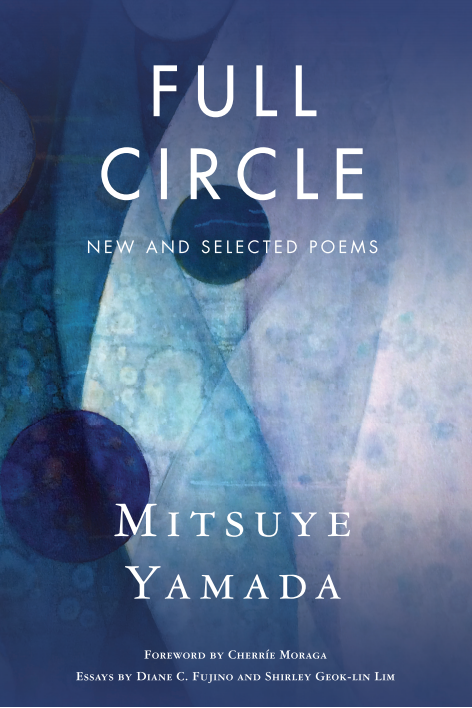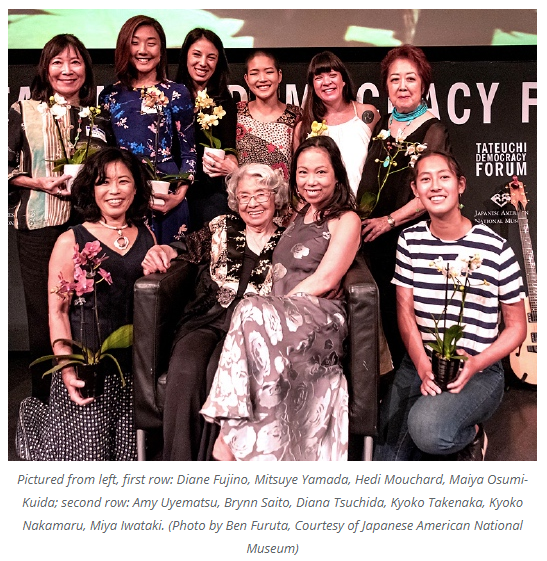 Dr. Lisa Sun-Hee Park -- Migration and Environmental Justice
Professor Lisa Sun-Hee Park is working with an undergraduate student research team on an international public history project that explores migration and environmental justice. The project is associated with the Humanities Action Lab, a global coalition of universities and organizations across 20 cities, to develop a traveling exhibit, web projects, public programming, and other platforms for civic engagement to challenge climate change.
As part of this initiative, students and faculty from the Department of Asian American Studies at UCSB and the Chicano and Chicana Studies Department at CSU Northridge held a public symposium at UCSB's Multicultural Center entitled "Immigration, Environment, and the Search for Sanctuary" on March 1, 2019. The symposium explored the links between climate change and mass movements of people fleeing environmental injustice. Presentations included:
"Environmental Justice as Immigrant Justice: A Conversation with Padres Pioneros"
"Curating for the Public," Sarah Crawford (Natural History Museum of Los Angeles County) and Kristen Hayashi (Japanese American National Museum)
"Critical Environmental Justice: Policing, Prisons, and Palestine," David Naguib Pellow (UC Santa Barbara) with Michaela Anastasia Austin and Harri Ashby
The collaborative public history projects developed by local chapters of the Humanities Action Lab will be part of an international traveling exhibit that is expected to arrive in Southern California in 2020.