Faculty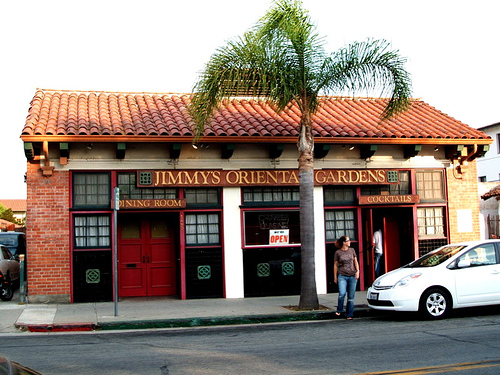 In 2013, Professor Xiaojian Zhao served as a consultant in the historic preservation of Jimmy's Oriental Gardens here in Santa Barbara.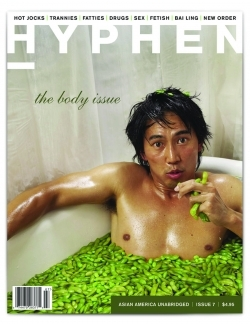 A national magazine on Asian American arts, politics, and culture, Hyphen was founded in 2002 in the San Francisco Bay Area. Professor erin Khuê Ninh joined the staff in 2004 and became its publisher while finishing grad school at Berkeley. As publisher, she ran the business and operations side of the magazine, heading a staff of 20-30 volunteers. Later, at UCSB, she rebooted the blog as its lead editor, running this fully virtual part of the publication for a period of several years. 
Student Projects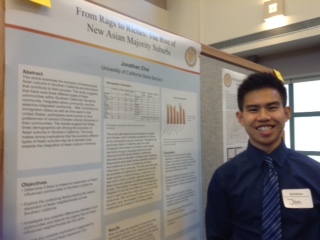 Jonathan Choi in front of his poster, "The Rise of New Asian Majority Suburbs," at UCSB's Undergraduate Colloquium in May, 2014. A winner of last year's URCA grant, Jonathan's research and presentation was awarded Honorable Mention in the category of Social Science by UCSB Emeriti Association judges.