PAOLA MARDO -- PODCAST HOST, WRITER, & PRODUCER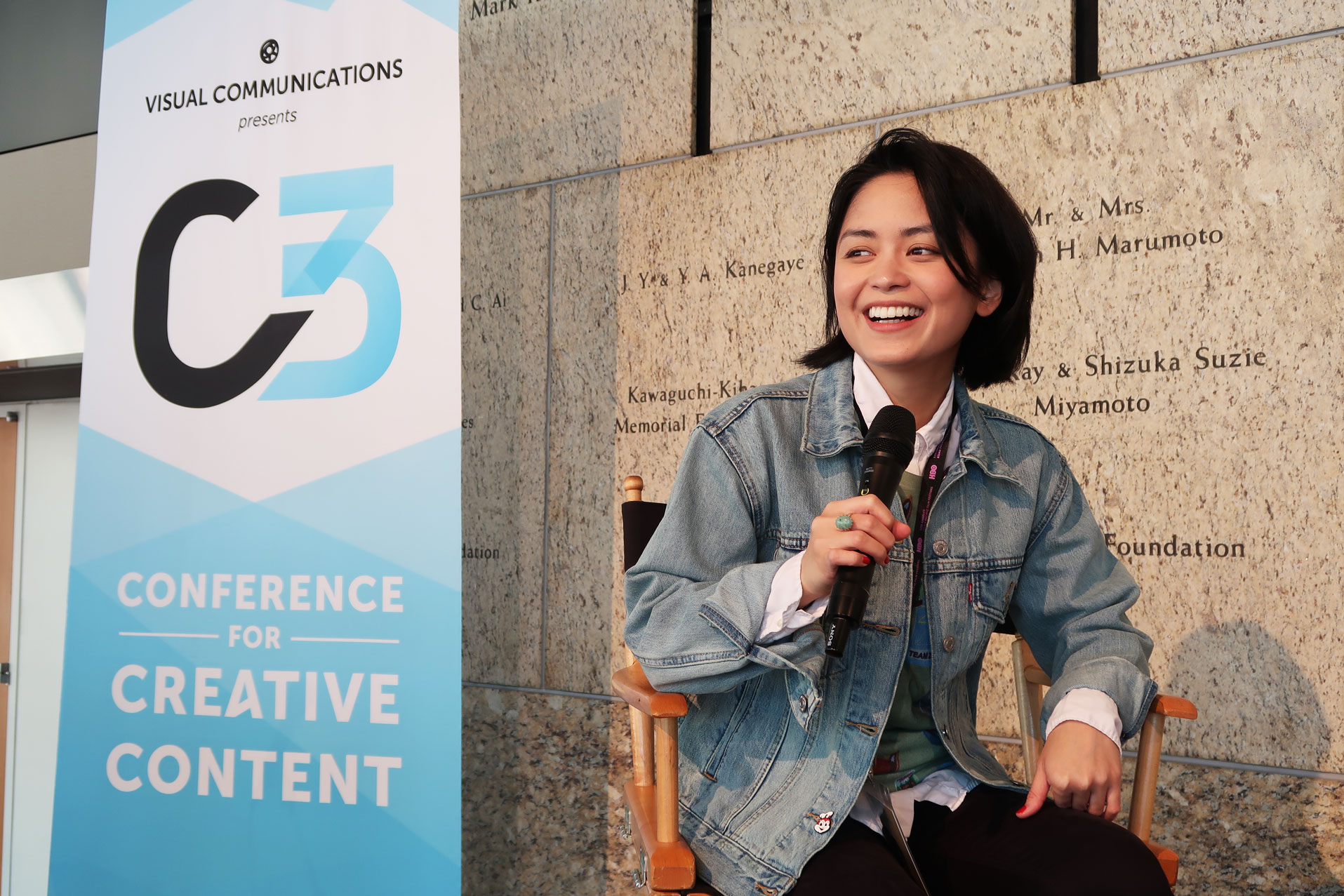 Paola Mardo is an Asian American Studies and Film Studies major, class of 2010. In addition to her Q&A below, learn more about her at PaolaMardo.com and LongDistanceRadio.com.
What made you decide to major in Asian American Studies?
I entered UCSB as a Film and Media Studies major. In high school, I was interested in theater, writing, and movies, so that major seemed perfect for me. For a general education requirement, I took an Asian American literature class and I ended up really enjoying it. Reading stories about the Asian American experience was an eye-opener for me. Pretty sure I learned about the term 1.5 generation in this class too which was in reference to the Vietnamese refugees who came to America as young children and teenagers. While I am not a refugee, I am a 1.5 generation Filipino American. These stories and revelations about the Asian American experience, and Filipino American experience in particular, resonated with me and inspired me to add Asian American Studies as my 2nd major.
Which classes did you enjoy the most and why?
I loved all Asian American playwriting and production classes taught by Ambi Harsha where we read plays, wrote plays, and produced plays in the annual Playsia show. As a writer, director, and (back then) performer, I loved those classes and being able to write and produce stories. The stories themselves didn't necessarily have to focus on Asian American issues but they were written, directed, produced, and starring us so they were inherently Asian American. Other classes I loved include Asian American film production, masculinity, queer issues, and honors thesis. Surprisingly, I didn't take Filipino American Studies though I wish I did!
What kind of work experience and/or internships did you get while you were obtaining your degree?
I interned at a film publicity firm in San Francisco the summer between freshman and sophomore year. At some point, I worked as a peer advisor in Asian American Studies. During my senior year, I interned at the KTLA morning news show then, after learning about Visual Communications in an Asian American film production class, I applied for an internship at VC's Los Angeles Asian Pacific Film Festival. I got the internship and for about 5 months I drove to their office in downtown LA twice a week -- unpaid! But I made a lot of connections and found a community of Asian American filmmakers and artists I still know and even work with today. I ended up working at VC for a few months right after I graduated through the Getty Multicultural Internship Program and I have attended the festival and moderated panels and events there over the years.
Do you feel your degree in Asian American Studies has been helpful in terms of your career?
Yes, definitely. But it didn't feel like it at first.
After my Getty internship, I worked in publicity at Sony Pictures then in marketing at a film production company called Annapurna Pictures. It was great experience but eventually I decided it wasn't for me. I wanted to make stories about people, places, and things I cared about. So I started writing for film blogs and producing my first podcast while still working full-time. Then I applied for and was accepted into USC Annenberg's graduate arts journalism program as the Sony Pictures Fellow. I jumped right into podcasting and radio and never looked back.
Today, I am a producer at Pushkin Industries and the host, writer, creator, and producer of Long Distance, a documentary podcast about stories in the Filipino diaspora and an inaugural member of the PRX Google Podcasts creator program. I didn't set out to make stories about the Filipino American and Filipino diaspora experience but I naturally gravitated towards those kinds of stories, kind of like I gravitated towards Asian American Studies. I realized this kind of work has been something I'd wanted to do all along. I had to figure the way here on my own but my Asian American Studies degree helped arm me with the knowledge and skills to do what I do now.