Cali Poeu Huynh, Class of 2021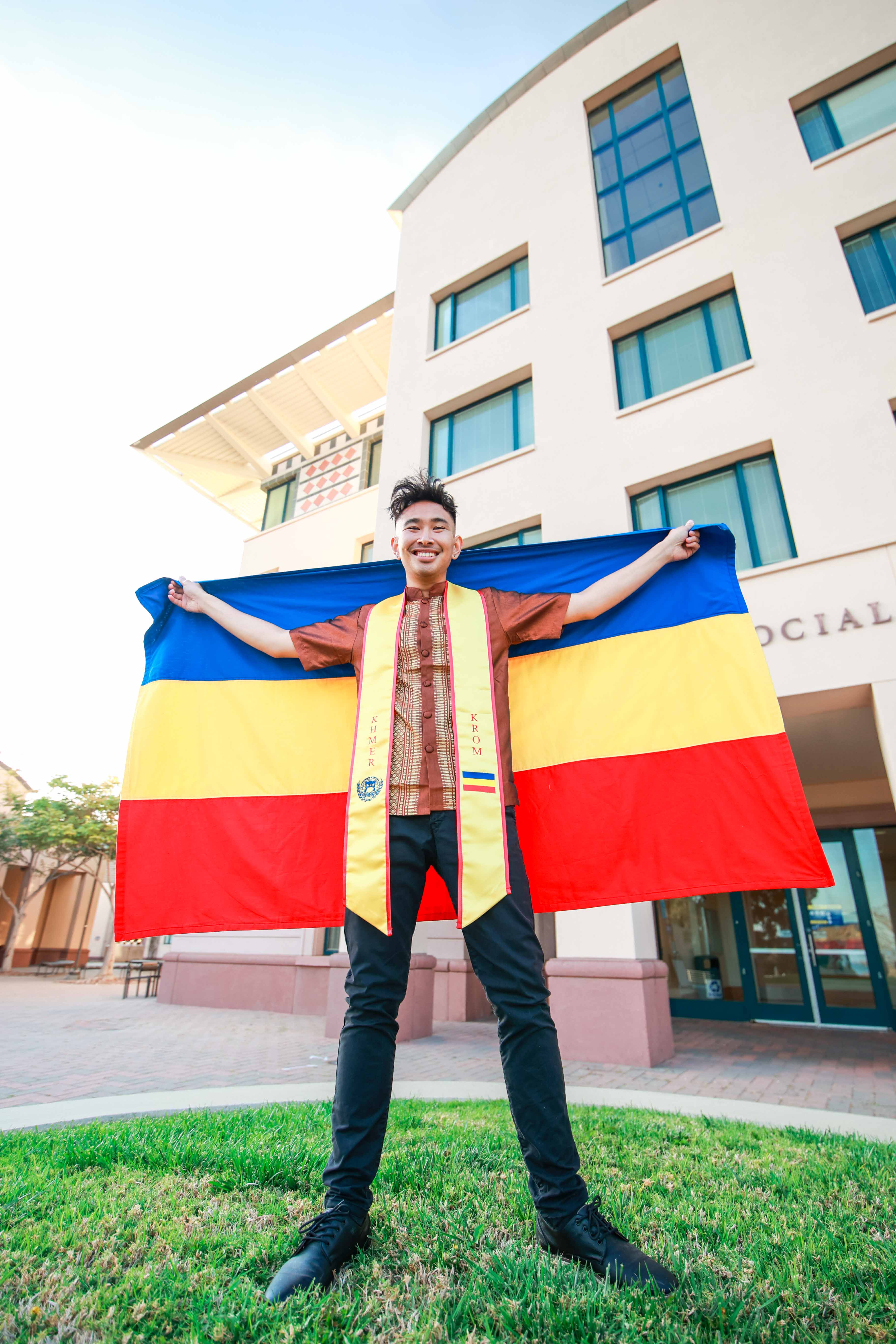 What made you decide to major in AS AM?
I always had an interest in critically learning about the Asian American community and our experience as Asian Americans. When I first started attending UCSB, I had an interest to minor in AsAm and made it a goal to take at least one class in the AsAm department. The first class I took was Southeast Asian Americans (AsAm 100HH) with Dr. Zulueta and Intro to AsAm (AsAm 1) with Dr. Lisa Park. These were the classes that ultimately encouraged me to continue my interest in Asian American Studies. It eventually led me to declare it as my major and it's one of the best decisions that I made in undergrad!
What have been some of your favorite classes?
AsAm 158: Asian American Aesthetics
AsAm 142: Intro to Asian American Performance (Playsia)
AsAm 111: Asian American Communities and Contemporary Issues
What kinds of work experience did you pursue as an undergrad?
Much of my work or professional experience came from community organizing and activism. I took on leadership positions in Kapatirang Pilipino (KP) and Pilipino Cultural Night (PCN) at UCSB and decided I wanted to continue organizing beyond the university level. I became involved in the Khmer Kampuchea-Krom Federation Youth Committee (KKFYC) and joined their chapter in San Jose which introduced me to activism relevant to my community in my last year of undergrad. Career wise, I plan to pursue a Master's of Public Health in epidemiology and hope to work closely with Indigenous and ethnic minority communities in preventive medicine.
What advice do you have for students who might be interested in majoring in AS AM?
Even if you have the slightest interest in majoring in As Am, I highly encourage that you take one class in the department so you get a glimpse of what you'll potentially pursue. It'll make you become more appreciative, compassionate, and understanding of the Asian American community and the immigrant experience. Even if you don't pursue a career in ethnic studies, pursuing this degree will complement your work and contribute in further understanding communities or individuals you are working with.
Favorite quote:
"Studying history aims to loosen the grip of the past. It enables us to turn our head this way and that, and begin to notice possibilities that our ancestors could not imagine, or didn't want us to imagine. By observing the accidental chain of events that led us here, we realize how our very thoughts and dreams took shape—and we can begin to think and dream differently. Studying history will not tell us what to choose, but at least give us more options… They aim not to perpetuate the past, but rather to be liberated from it." -- Yuval Noah Harari